Life After Web Work
Posted Sat, 12/24/11
Finally! The rather long haul of web work was completed just yesterday, with less pressure to follow as I maintain the new designs in the future. To be honest, I never thought I'd finish in time. Doing-up two new client web sites, ten flash photo galleries and fine-tuning a multi-page template for a recurring online newsletter was quite a task.
Thumbnail of the new client site: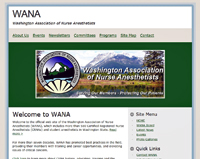 And their bi-annual newsletter: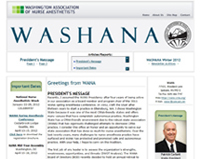 I'm looking forward to down time until the holidays are over, preferably spent reading and writing. In between the web work, I suffered a short bout with the flu or an infection - not sure which - and I have yet to fully recover from it. I'm a rather weak and tired Irish crone at the moment. A good night's sleep should sort out the worst of it.
I've been thinking about Wilbert quite a bit this holiday season. He loved Thanksgiving and Christmas, and always got into the spirit. He especially enjoyed preparing dinner - turkey for Thanksgiving, with emphasis on the stuffing, and ham for Christmas. When we lived in Spokane, we made the stuffing from scratch, toasting bread and breaking it apart in a big bowl. As always, Foofer and Rainee watched us with great anticipation. At the time, Kiki - being a typically uppity cat - was only mildly interested in the process. They are good memories, with a touch of the bittersweet.
Other than that, I'm strangely happy and content.
Nollaig Shona Dhuit!

Tags: Photos & Other Images; Web Design/Computer Misc
*RELATED POSTS: Assorted Web Clocking (12/12/11); Web Clocking (11/14/11)