Gathering Twain
Posted Wed, 08/10/11
Next up in the Collective Obsessions Saga is Book #3, The Twain Shall Meet. It's tentatively scheduled for release in early autumn, not so far away now.
It's kind of strange to open and re-read the book now. Originally titled Larkin many moons ago, it was actually my first full-length novel. I wrote the bulk of the story during my first marriage, which confirms how long the entire saga has been swirling around in my head. The book has gone through many revisions, of course, to fit around the prequels and sequels that eventually followed in it's wake.
At the moment, I'm reading through the story yet again in preparation for the book's release. I'm sure I've mentioned it before, but no matter how many times an author reads and re-reads their own pre-published work, there is always something to be found. Perhaps a typographical error, or the desire to change a sentence structure or scene. It's one of the chief reasons I rarely read my books after publication. I know I'll inevitably find something I want to change, even though it's too late to do so.
Re-reading The Twain Shall Meet also brings back memories. Talk about nostalgia! The image below was the first book cover (aka "Larkin" written under my former married name of Hunt), designed by Yakov Sudekin: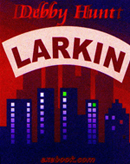 Two more cover variations, circa 2001 and 2002 (respectively):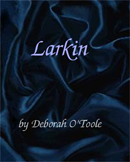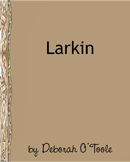 Atrocious, no? The book - not to mention the story - have come a very long way since then...
The current short description for The Twain Shall Meet is as follows:
An innocent meeting as children sparks a fateful yet perilous liaison between Shannon Larkin and Mike Sullivan. Will their romance follow the same tragic path forged by their mutual ancestors Colm and Molly?
I recently finished a rather lengthy article about Olive Oil for Food Fare, but now my attention can be focused on editing The Twain Shall Meet and writing new material for Glinhaven. I know I always say that, but here's to hoping nothing else comes along to get in the way...