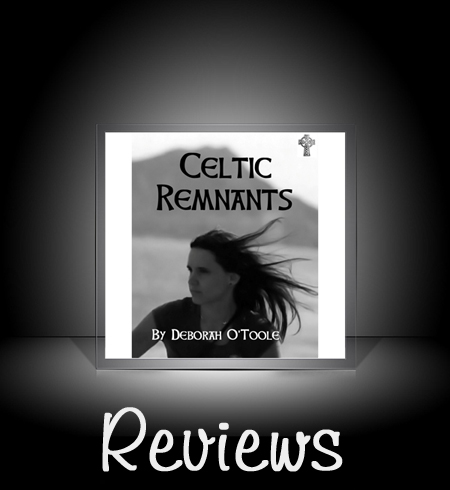 ---
"Celtic Remnants is well written, and I love the book cover...well done!"
- Steve Oliver, author of Thunder Across The Valley
"The writing in Celtic Remnants is flawless...the plot flows smoothly and the hook is deep. High stars!"
- Jane Brey, author of The Milche Bride
"Celtic Remnants is a very full account of Irish life at a crucial point in history...
The beginning of 'The Troubles' in the lives of ordinary people, which I fear one day may return."
- Strachan Gordon, author of A Buccaneer
"Celtic Remnants opens very well. The sounds, smells and view come to life with realistic feel and good pace.
I also like the story itself - it is different and real. Good work!"
- Shelby Z, author of Driving Winds (#1, Raven Tigress Trilogy)
---
< Back to "Celtic Remnants" book page