Creative Impulses
Posted Wed, 10/12/11
It's been well over a month since I concentrated on Glinhaven. The story is already mapped out in my head for the most part, it's just the writing thereof that remains to be done.
That being said, stories "mapped out" have a way of changing overnight. This happened to me on Sunday, when I decided on a different start for the book. The change is small, just a brief prologue, but it sets the tone for the rest of the story. I was able to spend most of Tuesday and much of this morning concentrating on the book, which is a good thing.
Glinhaven will not be on the scale of Collective Obsessions or even Celtic Remnants in size, so I hope to finish the book this winter. I'm reluctant to give an exact date because doing so seems to jinx the process for me.
As stated many times before, I'm often visually inspired. I can see various images, which in turn give me ideas for stories or continuations or scenes for exiting works. I've had the notion for Glinhaven for several years, but seeing the following image gave me inspiration for the town represented in the story: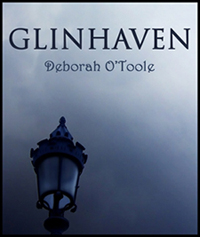 Luckily, I have full permission from the photographer to use the image in a book cover format. Thank you, Simona Dumitru.
The photo was actually taken in Budapest, Hungary. However, in my book it represents a fictional village by the name of Glinhaven near Gloucester, Massachusetts.
Did I forget to mention that writing fiction is a blast?
Tags: Glinhaven