Practice Shots
Posted Mon, 02/13/06
I'm still getting used to my digital camera. This morning it started to snow, so I took the shot below from the computer room window, trying to capture the flakes: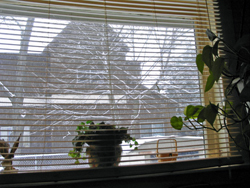 And these are my sun worshippers from Sunday: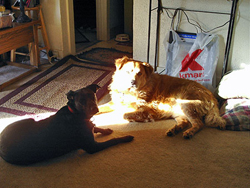 Click on pictures to see actual size (photos will open in a new window).
The nicest thing about having "instant pictures" is I can edit them for size and lighting and send them to my mother at once, rather than waiting for the photo developer at Walgreens.
Tags: Photos & Other Images